Here are some Beauty Tips relating to your personal appearance. Because to-days modern society is obsessed by the way we look, beauty tips are the staple of women's magazines as they bombard us with images of impossibly beautiful people whom we have no hope of emulating.
More and more people, men and women are resorting to surgery to retard the onset of ageing.  Indeed, cosmetic procedures have become so much a part of every day life that we accept it as normal.
______________
Personal appearance is really only a small part of who we are Naturally we wish to make the best of ourselves, but we shouldn't let "how we look" dominate our lives.  If we take the holistic approach and look after our whole body we can retain a youthful appearance, quite naturally, well into old age.
People who are fit and have a happy outlook tend to look and feel younger, and the funny thing is, if we like someone and are happy to be around them, we don't care how they look.  Most of the problems we have with our appearance are generally only those perceived by ourselves, it's amazing how little others notice, unless it's glaringly obvious.
______________
Beauty Tips
There are several things you can do to improve your personal appearance that won't take a lot of time or too much energy.  So here are some more beauty tips in no particular order.
Posture
We've already covered walking as a great way to tone your whole body, however, while walking try to remember to keep a straight back and keep you head up.  Posture is very important, a straight back and shoulders pulls your stomach in, makes you look slimmer and takes years of your age.  Get into the habit of holding your head up as it will also tighten the neck muscles and reduce the double chin effect.
Skin
Drinking plenty of water and eating fruit and vegetables with a high water content will keep the skin plump and help to reduce wrinkles.  If you followed our advice in healthy eating, have a look at those prunes you soaked to see what happens to the wrinkles!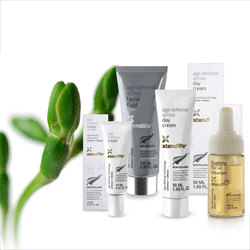 Creams and formulas to improve our skin and eradicate wrinkles are getting better by the day. Although surgery will remain popular for short-term results, more and more people are looking for a healthy alternative so they may stay younger healthier longer.
You should be aware that creams containing collagen do not work as claimed.  Collagen is a wonderful supplement, but can't be absorbed through the skin.
Creams designed especially for the delicate skin around the eyes are a good idea, they help to make the wrinkles less noticeable. Face masks and exfoliating scrubs all help to keep the skin looking good.
Don't spend too long in the shower or the bath, as this will dry you skin and cause an itchy flaky condition if taken to the extreme.  Use moisturizing soaps and gels, then pat yourself dry rather than harsh rubbing.
Acne can be a frustrating problem. For more information on this subject go to Removing Blackheads Guide. This will help you find ways to overcome your problems with acne, by giving you the information you need.
______________
Make up
Good make up well applied can hide imperfections and be very flattering.  Avoid garish colours and hard lines, the secret to the natural look is blending.  Nowadays the range of colours and shades available make it very easy to find something to suit everyone.  Don't be afraid to experiment until you achieve the desired effect.
Keep all your cosmetic brushes and sponges clean and always remove make up each day   Keep your face clean by using gels or soaps formulated for facial skin or use cleansing cream followed by a toner.
Keep abreast of all the latest cosmetics by visiting a good chemist or department store.  If you are interested in more natural products all good health shops stock several brands and are only too happy to answer any questions and give beauty tips.
______________
Clothes
There's no doubt that clothes make a big difference, get to know what colours suit you best and if you haven't got a personal style, stick with classics.  There are some excellent books on the market dealing with body shapes and the styles to suit them. Some of these are written by people who really know their stuff, take advantage of their expertise.
______________
Teeth
Beauty tips for teeth are important as teeth play a crucial part in our personal appearance.  They are one of the first things we notice when we meet someone new.  When people smile our eyes are drawn naturally to their teeth.
Good dental hygiene and care can't begin too early and should be continued all through your life.  It's important to clean your teeth at least twice a day, and floss regularly.  Make it a habit to eat foods such as crisp apples and raw carrots to massage your gums.
Avoid chewing gum as although some brands are recommended for cleaning teeth and freshening breath, it is bad for the stomach.  When you chew, the stomach starts to produce acid to help in the digestion of the food that is being chewed.  When the food doesn't arrive in the stomach to absorb that acid, the acid is left in the stomach and will cause all sorts of havoc. Latest research shows chewing gum can also cause headaches.  Any way it is not a good look. If you need to exercise your jaw, eat an apple and smile!
Have a check up every six months and get a clean and polish at least once a year.  If you smoke you will need to buy toothpaste that has been especially formulated for nicotine stains.  Clean your toothbrush thoroughly after use and change it at least every three months.  Make sure you get sufficient calcium in your diet to keep your teeth healthy.   If you take care of your teeth there's no reason why they shouldn't last all your long life.
______________
Hair
Beauty tips for hair are numerous, but here are a few.  The secret of a good hair style is the cut and the colour.  Choose a style that you are able to maintain without too much difficulty and get it cut and coloured on a regular basis.  Hair that is cared for shows, and if your happy with the way it looks you will feel good.
Avoid harsh colours, a competent hairdresser will blend different shades so that you get exactly what you want.  Bear in mind as you age your skin tone changes and you will need to vary the colour accordingly.  An easy way to find out what style suits you is to visit a wig shop.  Hair pieces come in all shapes, sizes and colours, then there's the fun of trying them on!
Choose a good shampoo and conditioner and if you have specific problem such as brittle or dry hair, there are several products that will help to overcome it.  Hair care like cosmetics is updating all the time and it's wise to keep up with the progress, there are truly some fantastic products on the market.
______________
Cuticles
Beauty tips to make your feet look good would be to keep cuticles soft and banish hang nails.
For this beauty tip you will need a small bottle with a brush and the best option to start with is to purchase a bottle of nail oil from the manicure shelf at your local store. Once you finish the product you can then continue to refill the bottle with any oil of your choice.
Base oils for aromatherapy such as almond oil or jojoba are very good, but can be expensive.  Pure olive oil from your kitchen will do perfectly well and baby oil is fine.  Cocoa butter oil is excellent and can be purchased in good quantity at reasonable cost.
For best results paint your nails liberally around the cuticles twice a day.  Feet should be clean and dry, after a shower or bath is especially good since the cuticles will soak the oil up more effectively. Be very aware that if you wish to use this beauty tip on your hands, once you have oil on your hands then any other tasks can be difficult if not dangerous, so choose the right time to apply the oil.
The oil can be applied to painted nails, soft cuticles allow you to get a nice clean finish to the nails.  Apply the oil as often as possible and you will soon see the results. Your nails will thank you for it.
______________
will show very quickly, especially in the face so it's important to get plenty of rest and sleep. When you are relaxed and happy the tension lines smooth away and the difference can be nothing short of amazing.
If you spend a lot of time out of doors, wear a hat, don't forget the sunscreen and use plenty of good moisturiser, especially on your hands.
______________
The preceding information presented as beauty tips, can only be a guide as the whole subject of beauty is far too involved to be covered here.  For anyone really concerned about any aspect of their appearance, there is a wealth of books and magazines on beauty tips available.  We will be posting more beauty tips here from time to time.